Most of our staff has been with us for 10+ years allowing for a continuity
of care for our patients.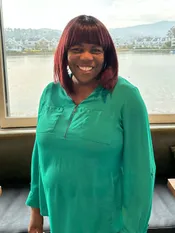 Velincia ~ 19 Years
Velincia is a Registered Dental Assistant who completed her
Dental Assisting Program at C.O.M in June 2004 and has been in our office
since. Velincia lives in San Rafael with her husband. She has 2 grown
daughters and 4 grand-children. She loves church, children and singing in
the choir. Velinica often works with our highly anxious or special needs
patients. She has the patience of a saint and many of our patients request
her for every office visit.
---
Colleen ~ 31 Years
Colleen was born and raised in Marin County and completed the
College of Marin Dental Assisting Program in 1992. Since then, she has been
working as a Registered Dental Assistant in our office for over 30yrs.
Colleen now resides in Petaluma where she enjoys gardening and trying new
restaurants. On the weekends you can find Colleen at the local farmers
market or on a hike with her grandson.
---
Sylvia ~ 18 Years
Sylvia is our Business Assistant who is here 5 days a week to
answer your questions regarding insurance, billing or to help schedule your
children. She has been a Registered Dental Assistant since 1987 and has
managed dental practices in the past. Sylvia is married and enjoys
gardening and pet sitting her many furry friends.
---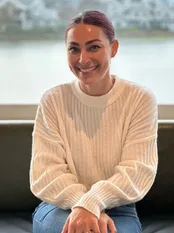 Lia ~ 7 Years
Lia is a Registered Dental Assistant. She began working with us
in 2015. You will find her in the back office as well as some days working
the front. Her sweet demeanor is loved by the little ones! Lia enjoys
traveling and new adventures. She is a foodie who loves cooking and eating
her way around every new location she visits with her family. Lia plans on
staying with us for the long term so that her bio will one day say she has
been with us for over 20 years!
---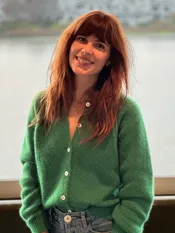 Talia ~ 1 Year
Talia is our Patient Care Coordinator. Though being raised in
beautiful Marin County, she moved for college and lived for over 10 years
in both Santa Barbara and Los Angeles where she studied Digital Marketing
at General Assembly. Talia's background includes styling and merchandising
in the fashion industry as well as working in HR and recruiting. She wears
many hats, to say the least! Talia is mom to her five year old son and
enjoys hiking in the redwoods, vintage shopping, and taking day trips to
explore West Marin.
---
Liset ~ 1 Year
Liset is a registered dental assistant and started working for us in 2021
after completing the Dental assisting program at COM.
She has always had a passion for kids mainly after having her baby son
Romeo which made her want to work with kids and babies. She also is
bilingual in both Spanish and English and always willing to help anyone she
can.
---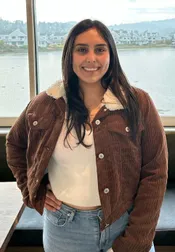 Juliana ~ 2 Years
After completing the dental assisting program at college of
Marin, Juliana became a Registered Dental Assistant. She began working with
us in 2021. She loves working with kids especially babies. Has lots of
experience from working and volunteering at a children's daycare. She is
the oldest of 3, the youngest being six years old. She enjoys being
outdoors with her siblings, loves to travel and long car rides to visit new
places. She is from Guatemala, so she's bilingual, Spanish being her first
language.
Most of our staff has been with us for 10+ years allowing for a continuity
of care for our patients.
---