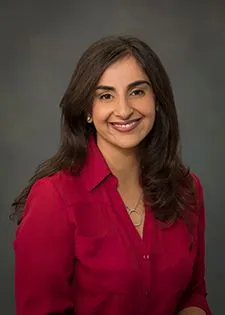 Dr. Aparna Aghi
Dr. Aghi is a board certified pediatric dentist. She has been working in the Marin community since 2011 and is the owner of the practice. Dr. Aghi has a special connection with children and believes in the quote "they may not remember what you said but they will always remember how you made them feel." - Carl W. Buehner.
Dr. Aghi grew up in the San Fernando Valley, where she graduated with honors from the California State University, North ridge. She received her D.M.D. from the Harvard School of Dental Medicine in 2000 and then worked in a pediatric dental practice in Exeter, New Hampshire for five years. It was here that she realized her passion was treating children. Dr. Aghi completed her residency program in pediatric dentistry at the University of California, San Francisco where she served as chief resident and received a clinical certificate in Pediatric dentistry in addition to a Master's Degree in Oral and Craniofacial Sciences.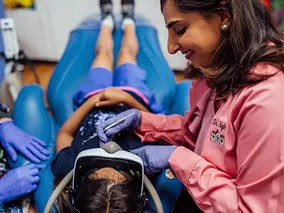 Dr. Aghi's connections to the Academic environment enables her to combine clinical practice with the latest research regarding prevention of dental disease. Dr. Aghi is a previous assistant professor and the previous Clinic Director at the UCSF School of Dentistry, Pediatric Dental Division where she devoted her time teaching residents and students the art of pediatric dentistry. Dr. Aghi also served for three years on the board of the California Society of Pediatric Dentistry whose mission is to advocate for children.
Dr. Aghi's husband Manish is a neurosurgeon at UCSF. They have two daughters, Riya and Shreya. Dr. Aghi enjoys reading, traveling and spending time with her family.
---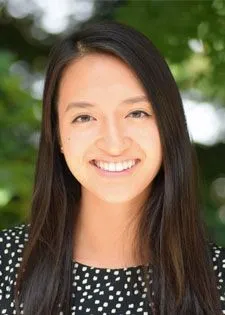 Dr. Michelle Ta
Dr. Michelle Ta grew up in San Jose, California and received her dual Bachelor's degree from University of California, Berkeley in Integrative Biology and Nutritional Science – Physiology. During undergrad, she combined her studies with her passion of working with children by focusing her research on global malnutrition and early childhood caries. She traveled to Vietnam during her junior year summer for her research and was inspired to pursue pediatric dentistry!
Ready for a new and snowy adventure, she moved across the country to Boston, MA where she received her Doctor of Dental Medicine degree from Tufts University School of Dental Medicine. While at TUSDM, Dr. Michelle spent time giving back to the local community. She enjoyed organizing free dental clinics for special needs children, at-risk youth, and immigrant populations and was awarded the ADEA Preventive Dentistry Scholarship. She volunteered weekly to mentor local middle school students. She also volunteered at the annual Give Kids a Smile Day and Special Smiles – Special Olympics to provide dental care to under served populations.
Dr. Michelle returned to the Bay Area to attend the University of California, San Francisco for her Pediatric Dental Residency training program and for her Master's in Oral and Craniofacial Sciences. While in residency, she served as the Seminar/Didactics Chief and organized literature reviews, resident presentations, and speakers for the residency. She was selected as a Santos Cortez Graduate Student Legislative Intern for the California Society of Pediatric Dentistry. As a legislative intern, Dr. Ta traveled to Sacramento and Washington DC to lobby to state and federal legislators about the needs in pediatric dentistry.
Dr. Michelle and her husband have an almost two year old son, Arden, and are proud to call the Bay Area their home! In her spare time, she enjoys playing tennis, biking, hiking, skiing/snowboarding, traveling, and trying new restaurants!
Dr. Aghi and Dr. Ta have known each other for many years through UCSF. We are proud to have her join our office in June 2020 to deliver the excellent preventative dental care for your child.
---
Dr. Martin Sinai Rayman
We are excited to announce that after 30+ years Dr. Rayman just retired in June 2018. We wish him the best! Dr. Aghi and Dr. Ta will continue to provide the best preventive pediatric dental care for our Marin and surrounding communities.
---